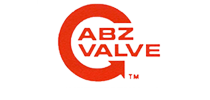 ABZ
Manufactures American made resilient seated butterfly valve along with quality import valves ranging from rubber seated valves to high performance valves.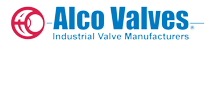 ALCO
Manufactures high pressure needle & ball valves, instrument manifolds, & supper alloy valves.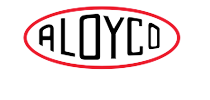 ALOYCO
A division of Crane Valves is a world leader in the design and manufacture of corrosion resistant valves. Available in sizes 1/2″ to 24″, Aloyco gate, globe and check valves withstand the severe conditions encountered in applications ranging from refining and chemical processing to pulp and paper production.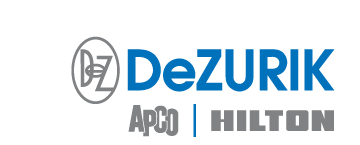 APCO
In 1895, the APCO/Valve and Primer Corporation introduced the world to the company's first automatic pump primers. The primers were so successful, they became the foundation for APCO's rich heritage of innovation. The next engineering and manufacturing marvels were APCO's Air Valves and full Check Valve product line, introduced in 1957. Today, the APCO brand is synonymous with specialty valves built to customer specifications up to 120" in diameter.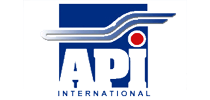 API INTERNATIONAL
API International stocks a large inventory of flanges, valves, expansion joints, and pump connectors. We supply various industries, including pipe fabrication, waterworks, irrigation, industrial, exhaust, and HVAC.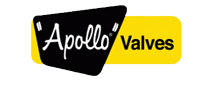 APOLLO VALVES
Manufactures ball valves, plumbing and heating products, water gauges, pop safety and relief valves, marine fittings and backflow prevention devices.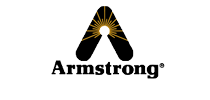 ARMSTRONG
Is a manufacturer that offers intelligent system solutions that improve utility performance, lower energy consumption, and reduce environmental emission by providing steam, air & water products.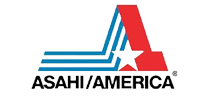 ASAHI
Is a diversified ISO9001 certified manufacturer and distributor of corrosion-resistant fluid flow products. These include a wide variety of thermoplastic valves, actuators, flow meters, tubing systems, and single and double containment piping systems. These products are used for the control, transmission, and containment of corrosive fluids and high-purity liquids, certain flammable gases, and compressed air.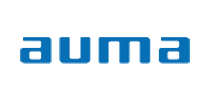 AUMA
AUMA is a supplier of electric actuators and gearboxes for industrial valves.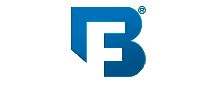 BONNEY FORGE
Bonney Forge is an industry leader in marketing and manufacturing forged steel fittings and unions, branch connections, forged steel valves, cast steel valves and specialty products.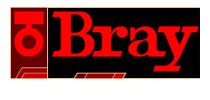 BRAY
Bray International, Inc. leads the fluid process industry as a valve manufacturer offering a broad line of butterfly Bray valves, Bray actuators, and Flow-Tek ball valves.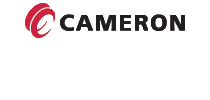 CAMERON
Is a leading provider of flow equipment products, systems and services to worldwide oil, gas and process industries.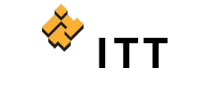 CAM-TITE / ITT
CAM-TITE ball valves are engineered to provide the very best performance for demanding hazardous and corrosive applications.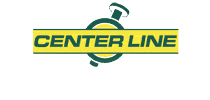 CENTER LINE
A manufacturer of resilient seated butterfly valves has been a market leader in quarter-turn valves for more than 40 years.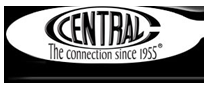 CENTRAL PLASTICS
A manufacturer of HDPE fittings and fusion equipment.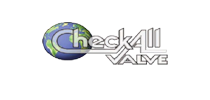 CHECKALL
Manufacturer of check valves offering in-line, silent, spring-loaded, and piston-type models made from stainless steel, titanium, brass, alloy, and other materials.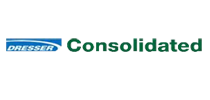 CONSOLIDATED
A leader in pressure and safety relief valves with the trusted expertise to provide and service reliable flow safety systems in critical applications around the world.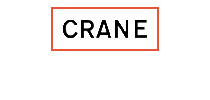 CRANE
CRANE Energy provides isolation, control, and flow reversal protection products for critical and severe service media in steam, utility, and process pipelines. Our products include gate, ball, plug, butterfly, globe, and the most complete offering of check valve portfolio in the market today.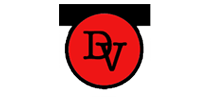 DAVIS
Manufactures a wide range of industrial valves for many different applications. Product offering includes knife gates, wafer checks, boiler stop checks, ball valves, strainers, plug, gates, globes, and swing checks. Valves ranging from 1/2″ to 36″ in many different body materials. Davis valve produces most valves in a wide range of stainless alloys including Monel, Hastalloy, Nickel, Inconel, A-20, 317SS, 347SS & Duplex. Their delivery of exotic valves is the best in the industry.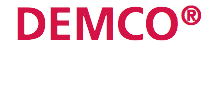 DEMCO
Recognized for their quality design and rugged dependability. Demco resilient seated butterfly valves are designed for dependability. Demco gate valves incorporate in-line reparability, provide flexible trim options and afford drop-tight, position shutoff.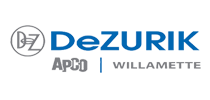 DeZURIK | APCO
DeZURIK is the global leader in valve technologies for water, waste water, industries. DeZURIK designs and manufacturers high performance Butterfly Valves, AWWA Butterfly Valves, Eccentric Plug Valves, V-Port Ball Valves, Rotary Control Valves and Knife Gate Valves.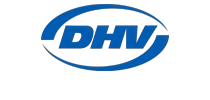 DHV VALVE
Gate, globe, check, ball, wellhead, choke, & API 6A gate valves with material of carbon steel, cast iron, stainless steel and alloy steel.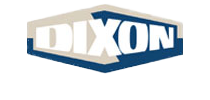 DIXON
Leading innovator in the hose and coupling industry.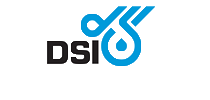 DSI
Offers a wide variety of designed multi-turn valve configurations in stainless and carbon steel and virtually every special alloy required for difficult fluid compositions and high-pressure, high-temperature applications. DSI provides cast and forged gate, globe and check valves that are designed, engineered and manufactured in strict accordance with national piping standards, including API, ASTM, ASME and ANSI.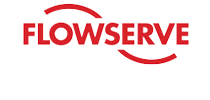 DURCO
Durco valves are among the finest produced for the process industry. Products include fully lined PFA ball, plug, ball check, butterfly valves and corrosion resistant materials.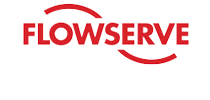 EDWARD
Edward forged and cast steel valves have become the preferred choice for power plants, process facilities, and other critical services. Valves ranging in size from 1/4 inch to 36 inches ASME classes from 150 to 4500 ASME Section III, Class 1, 2 and 3 service.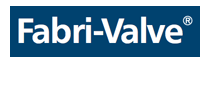 FABRI
Fabri-Valve builds knife gate, slide gate, check, wedge gate & butterfly valves in sizes ranging from 2″ to 96″.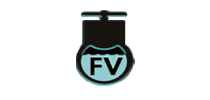 FABRICAST VALVE
FABRICAST VALVE is a manufacturer of knife gate valves ranging from 2″-120″ in diameter up to 600PSI.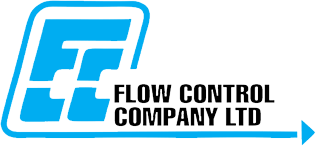 FCC
FCC offers a wide variety of both stainless and cast steel valves for every commercial and industrial application. Products range from tilting disc, knife gate, and sampling and isolation valves.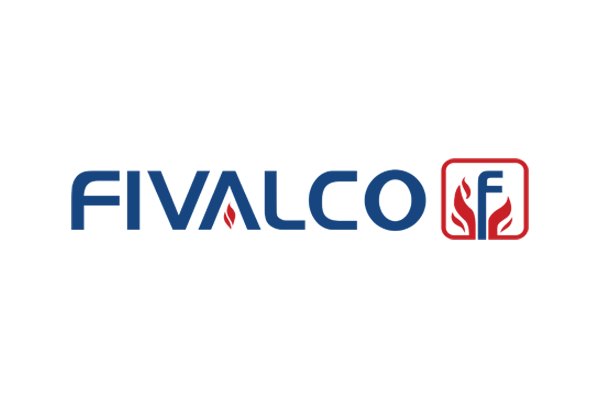 Fivalco
Manufacturing Fire Protection valves for over 30 years. All fire protection valves are UL FM listed. Fivalco also manufactures a complete line of industrial valves that service the municipal water, HVAC, mining, oil and gas industries.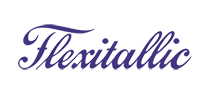 FLEXITALLIC
The Flexitallic Group is the international market leader in the manufacture and supply of high quality, high value industrial static sealing products.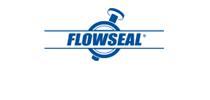 FLOWSEAL
Flowseal high performance butterfly valves are a standard in many industries including heating, ventilating and air conditioning, power generation, hydrocarbon processing, water and waste water treatment, and marine and commercial shipbuilding.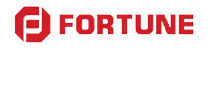 FORTUNE
FORTUNE is a well established world-class producer of a full range of high quality valves, including plumbing, commercial, industrial and special application products.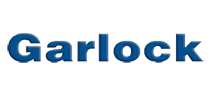 GARLOCK
Garlock Sealing Technologies offers High-performance fluid sealing products for chemical, petrochemical, refining, pulp, paper, power generation, semiconductor, primary metals, food and pharmaceuticals and mining.

GIE
The unsurpassed performance and dependability of GIE, Inc. valves are the culmination
of up-to-date technical know-how combined with its modern automated system of production,
which is the latest in the valve industry today.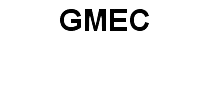 GMEC
A manufacturer of cast steel and cast iron gate, globe, check and ball valves.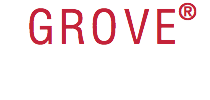 GROVE
Forged components available in various grades of carbon steel, stainless steel and high alloys. Products include: gates and trunnion ball valves.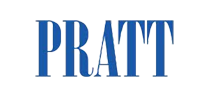 HENRY PRATT
Henry Pratt Company designs, develops, manufactures and markets butterfly, rectangular, ball, nuclear, industrial, cone, sleeve, and energy dissipating valves as well as valve actuators and control systems. Our products are used in potable water, wastewater, power, industrial, and nuclear markets.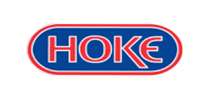 HOKE
Hoke is a manufacturer of precision fluid control solutions. They offer instrument valves, actuators, tube fittings, instrument manifolds and sample cylinders.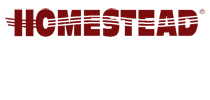 HOMESTEAD
Homestead is a manufacture of industrial, water and wastewater service valves. Homestead offers Lubricated Plug Valves, Eccentric Plug Valves, Asphalt Plug Valves, and Actuators.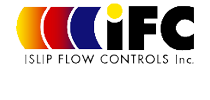 IFC
IFC manufactures and stocks a full line of Flow Control Products. Most product lines are available in sizes up to 60″ in diameter and pressures up to 10,000 PSIG. Products include: Cast Y-Strainers, Cast Simplex Strainers, Fabricated Strainers, Automatic Strainers, Butterfly Valves, Check Valves, Floating Ball Valves, Flanged Fitting, Air Release Valves, Boiler Blow down Tanks, Drip Pan, Elbows, Flash Tanks, Moisture Separators, Rubber Connectors, Suction Diffusers, Triple Duty Valves, Custom Vessel Fabrication.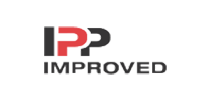 IMPROVED PIPING PRODUCTS
Improved Piping Products is a manufacturer of the IPP Deltaflex backup ring and slip-on welded flange materials offered in Ductile Iron, Stainless, HDPE, Polypropylene Encapsulated and plate steel products.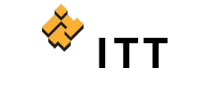 ITT RICHTER
ITT Richter manufactures plastic-lined and metallic magnetic drive and mechanical seal pumps, valves and measuring and control equipment.

Jash
In 1895, the APCO/Valve and Primer Corporation introduced the world to the company's first automatic pump primers. The primers were so successful, they became the foundation for APCO's rich heritage of innovation. The next engineering and manufacturing marvels were APCO's Air Valves and full Check Valve product line, introduced in 1957. Today, the APCO brand is synonymous with specialty valves built to customer specifications up to 120" in diameter.

Keckly
Established in 1914, Keckley Company is the premier manufacturer of high-quality ball valves, pipeline Y-Strainers, check valves and knife gate valves. Keckley has been an industry leader for nearly a century by providing customers with innovative and reliable solutions. In addition to manufacturing and supplying pipeline strainers, check valves and knife gate valves, we're also a premier manufacturer and supplier of fabricated pipeline strainers, float & lever valves, control valves, suction diffusers and triple duty valves. The Keckley Company is an ASME Certified Code Shop. ASME "U" Code Stamp available upon request.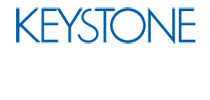 KEYSTONE
Manufactures a range of resilient seated quarter-turn butterfly valves is available in various designs, configurations and materials to match all specifications. High performance butterfly valves are available in polymer seats as well as metal and fire safe. These are designed to the API 609 and MSS-SP68 specifications.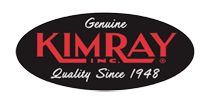 KIMRAY
Kimray is a manufacturer of control valves and equipment for oil and gas producing companies.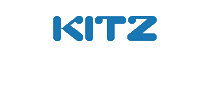 KITZ
One of the world's leading valve manufacturers, KITZ produces more than 40,000 types of valves for a broad range of applications Gate, Globe, Check, Butterfly and Ball Valves, Strainer, Pneumatic and Electric Actuators for Valves.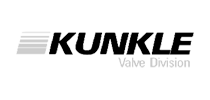 KUNKLE
Kunkle is the leading manufacturer of quality safety and relief valve products for industrial and commercial applications. Safety relief valve applications include steam, air, liquid, cryogenics and non-hazardous gases.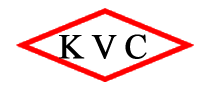 KVC
KVC offers a complete line of stainless, carbon steel and brass valves. In addition they carry wafer and lug type butterfly valves from 2″ – 30″ in stock, and larger sizes P.O.A. KVC also offer a selection of stainless steel gate, globe, check valves and wye strainers from 1/4″ – 12″.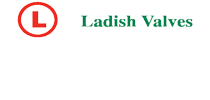 LADISH
Ladish Valves have been manufactured for over half a century and the Ladish name is recognized for long service and low maintenance. Our experience gives our customers added assurance of dependable performance.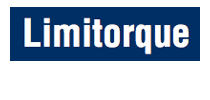 LIMITORQUE
Limitorque valve control solutions have been around for over 80 years. Limitorque actuators drive multi-turn and quarter-turn industrial valves and dampers using conventional and advanced technologies to reduce costs and increase operating efficiencies for customers.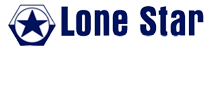 LONESTAR
For more than 45 years, Lone Star Fasteners/Walker Bolt has been recognized as the leading manufacturer and distributor of a wide variety of commercial, specialty and exotic alloy fasteners specifically designed to meet the needs of the energy, military and aerospace industries.
MATCO
Matco-Norca has grown to be the largest independent distributor of malleable fittings, steel nipples, valves and plumbing specialties in the U.S.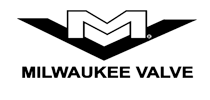 MILWAUKEE
Milwaukee Valve Co. offers a complete line of Valves along with a variety of Electric, Pneumatic Actuation, and Actuated Controls for automation, and Control accessories. Milwaukee offers Angle, Gate, Globe, Checks, Ball, Butterfly, Butterball SloClose and Fire Protection Valves and Dry-Bulk Transport Valves.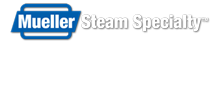 MUELLER
Mueller Steam Specialty is one of the world's largest suppliers of strainers and specialty products. In addition to a full range of pipeline and specialty strainers, the company now manufactures a broad offering of check valves and butterfly valves.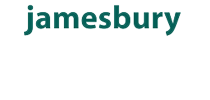 NELES JAMESBURY
Jamesbury products include, flanged ball valves, Value-Line® threaded ball valves, emission control valves, high-performance butterfly valves, special service valves, and ball and butterfly valve actuators and accessories.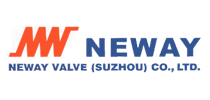 NEWAY
Neway industrial valve manufacturer that offers globe, check, ball, butterfly, safety, nuclear, wellhead equipment and a variety of special valves that can be used in oil, gas, chemical, power, shipbuilding, mining and industrial systems.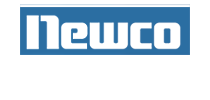 NEWCO
NEWCO is recognized and respected around the world for their high quality and ability to meet the industry's most exacting standards. Newmans manufactures and markets one of the industry's broadest product lines for downstream solutions, gate, globe, check, ball, angle & triple offset butterfly valves.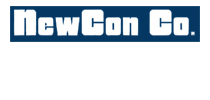 NEWCON
NewCon Company has been manufacturing abrasive resistant, knife gate slurry valves. The NewCon valve has evolved, and proven itself, over and over, to be dependable, price competitive, and to be the permanent, long-term solution for abrasive slurries.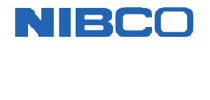 NIBCO
With more than 100 years of experience, NIBCO® products are used in residential, commercial construction, industrial and irrigation markets, worldwide. Products range from industrial and ULFM valves, ball valves, actuators, plastic and metal fittings, press-to-connect copper fittings, PEX piping systems and industrial plastics.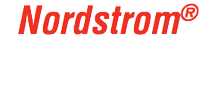 NORDSTROM
The Nordstrom range includes valves, sealants and accessories to fit any need in any application. With the largest lubricated plug and polyethylene valve manufacturing facility in the world product lines include: iron lubricated taper plug valves, steel lubricated taper plug valves, steel ball valves and multiport valves.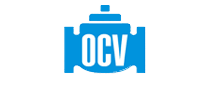 OCV
From water supply systems in the United States and Canada, to fire protection systems in Asia and oil refineries in Europe, OCV supplies valves to a broad range of industries throughout the world.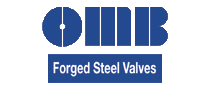 OMB
OMB is a globally recognized manufacturer of forged steel valves with manufacturing operations in Europe, Asia and Middle East supported by a worldwide distribution network.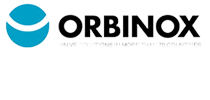 ORBINOX
Orbinox is present in more than 70 countries worldwide with over 45 years of experience in designing, manufacturing and distributing knife gate valves, penstocks, dampers and valves for hydraulic works.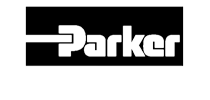 PARKER
Parker's valve offering includes hydraulic, pneumatic, instrumentation, refrigeration and aerospace in a variety of types and various configurations. Parker valve brand names include Apitech, Colorflow, Commercial, Denison, Gresen, IQAN, Manatrol, Manapak, Schrader Bellows, Republic, Sinclair Collins, Skinner, Sporlan and Sterling. Parker valve types can be manual, motor actuated or solenoid operated while mounting configurations can be sub-based, in-line or manifold.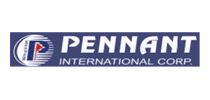 PENNANT
Pennant is a manufacturer of steam traps and accessories. They offer thermodynamics steam traps, inverted bucket steam traps, float and thermostatic steam traps, balanced pressure thermostatic steam traps, balanced pressure thermostatic air vents, liquid drain traps, sight checks, strainers and non-slam check.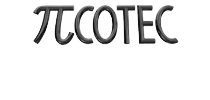 PIKOTEC
Pikotek is the world's leading manufacturer and distributor of critical service flange gaskets, spring-energized jacketed seals and electrical flange isolation kits (cathodic protection) for the oil and gas production, processing, gas transmission, pipeline, power generation and utility industries. Pikotek products are approved and in use by virtually all of the major international oil and gas operators, engineering contractors and gas transmission companies.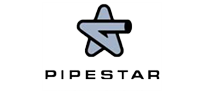 PIPESTAR
Pipestar offers a range of seamless, HDPE ARC™ Bends produced through a unique patented manufacturing process. ARC™ sweep bends are hot forged from polyethylene PE 3408 or PE 4710 pressure pipes and are available in IPS and DIOD sizes 2″ through to 14″. Polyethylene Pipe Fittings and Sweep Bends Manufactured in Canada for Gas, Water, Mining, Industrial and Plumbing applications.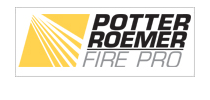 POTTER ROEMER
Potter Roemer carries a wide range of fire protection equipment and accessories to include Fire Extinguisher, Hose and Valve Cabinets, Fire Hose & Accessories, Fire Extinguishers, Fire Department Valves, Connections, Specialty Equipment and a refined line of Architectural Products.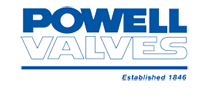 POWELL
Established in 1846, Powell Valves recently celebrated 150 years of producing high quality valves. Powell Company's products include a wide variety of valves in bronze, iron, steel and corrosion resistant alloys.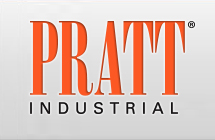 PRATT Industrial
Pratt Industrial specializes in the design, engineering, and worldwide distribution of technologically advanced, industrial-use valves and actuators. Henry Pratt Company's involvement in Pratt Industrial combines the innovative resources of a century old company with the know-how of experts in industrial valve markets.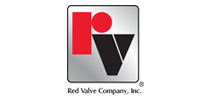 RED VALVE
Red Valve Company is the world's largest manufacturer of pinch valves and has an international reputation for quality-engineered valves designed for long life in the toughest municipal and industrial applications. Red Valve's advanced elastomer technology is engineered into every Red Valve pinch valve, control valve, slurry knife gate valve, pressure sensor, Redflex Expansion Joint and revolutionary all-rubber Tideflex Check Valve.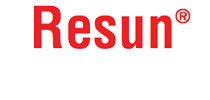 RESUN
Hercules and Resun Lubricated Plug Valves from R&M Energy Systems are suitable for a variety of applications including everything from low molecular weight gases, to highly viscous or abrasive fluids. Designed for high-performance and efficient operation, Hercules and Resun Plug Valves feature a cylindrical plug design.
ROTO HAMMER
Roto Hammer Industries is a manufacturer of manual valve operating systems specializing in Hand Wheels, Extension Controls, Chain Wheels & Gear Operators.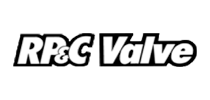 RP&C
RP&C Valve offers Forged Steel Gate, Globe and Check Valves.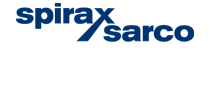 SARCO
Spirax Sarco has been committed to helping steam users optimize productivity. As America's leading provider of steam system solutions, Spirax Sarco is the recognized industry standard.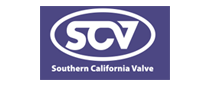 SCV
Southern California Valve has been committed to manufacturing quality flow control products for the Power, Paper & Pulp, Oil & Gas, and Petro Chemical Industries. As one of the largest valve manufacturers on the West Coast, Southern California Valve's reputation is unparalleled for producing high quality commodity and specialty valves. Products range in sizes 1/4″ thru 52″, in pressure classes from 150# thru 2500# and are backed by timely deliveries and competitive prices.
SHARPE
Sharpe is a manufacturer of customized stainless and carbon steel valves. Products available are High Performance 3-piece Ball Valves, High Purity Tube Full Port Ball Valve Special Service Ball Valves, Carbon Steel Fire Safe Ball Valves, Butterfly Valves, Flanged Ball Valves, Multiport Ball Valves, Seal Welded Body Ball Valves, Economy Ball Valves Controls Gate, Globe, Check valves and Oil Patch Valves.

SWAGELOK
Swagelok manufactures tube fittings, valves, regulators, hoses and other products that are vital to fluid system solutions in industries such as power generation, oil and gas production, chemical processing, biopharmaceutical, research, semiconductor manufacturing and more.
SMG
SMG valves is a manufacturer flow control key port valves, plug valves and chem-plug valves.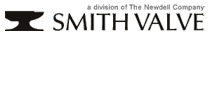 SMITH
Smith is one of the oldest valve brands for API 602 forged steel valves in the industry today product line consist of a broad range of gate, globe and check valves Along with standard gate, globe and check valves, Smith offers many specialty products for services such as HF acid, sour gas, cryogenic, chlorine and oxygen.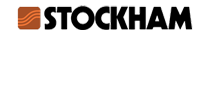 STOCKHAM
Customers in North America know the Stockham brand for their dependable quality bronze, cast iron, cast steel, ball and butterfly valves. In Europe and Australia the Stockham legacy brand goes hand in hand with Crane and Duo-Chek on our wafer check valves.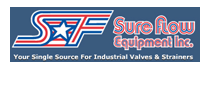 SURE FLOW
Sure flow carries a line of industrial valves including; butterfly, check, knife gate, & fire safe ball valves. They carry a line of strainers including; duplex, basket, self-cleaning & y-strainers.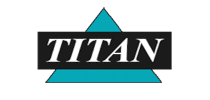 TITAN
Titan Flow Control offers Wye strainers, basket strainers, check valves, foot valves and fabricated products.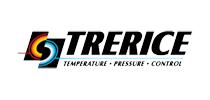 TRERICE
Trerice is a manufacturer of temperature and pressure measurement and controls.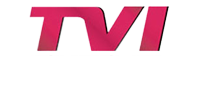 TVI
A leader in the thermoplastic valve industry, TVI, Inc. represents one of the largest manufacturers of a complete line of thermoplastic valves in the world. TVI offers a full line of valves & accessories, including; true union Y sediment strainers, safety block ball valves, strong union flanged ball valves, butterfly & universal butterfly valves, horizontal swing valves, true union ball check valves, check valves, diaphragm valves & compact ball valves as well as pipe repair systems.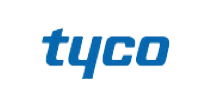 TYCO VALVES & CONTROLS / KTM
KTM is a manufacturer of industry ball valves including floating, trunnion, three-way, diverting and control valves. Products offered with seats ranging from E-Seat PTFE/PFA copolymer, Gratite high temperature seat with tight shut-off and the metaltite metal seat.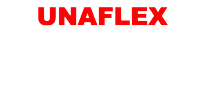 UNAFLEX
Unaflex LLC is a global leader in the full service manufacture and distribution of expansion joints and hose. Manufacturing capabilities include Bellows-Type Metal Expansion Joints, Rubber Expansion Joints, Teflon Expansion Joints, Fabric Expansion Joints and Metal Hose and Pump Connectors.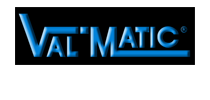 VAL-MATIC
Val-Matic Valve & Mfg. Corp. is a leading designer, manufacturer and marketer of check valves, quarter turn shut-off valves, air valves and foot valves for water/wastewater, industrial and building markets. Valve types include Tilted Disc, Dual Disc, Swing-Flex, Surgebuster and Silent Check Valves; Plug Valves Butterfly Valves, nine types of Air Valves, Sure Seal Foot Valves, Vault Safe family of products and the Ener-G AWWA Rubber Seated Ball Valve.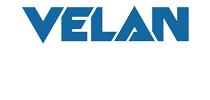 VELAN
Velan manufactures a world-leading range of cast and forged steel gate, globe, check, ball, triple-offset butterfly, knife gate, highly engineered severe service valves, and steam traps offering superior performance across all major industrial applications.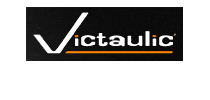 VICTAULIC
Victaulic, the world leader in grooved and plain-end in mechanical pipe joining systems. The mechanical pipe joining system from Victaulic includes valves, couplings, and fittings for ductile iron, stainless and carbon steel, PVC, HDPE, copper and more.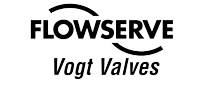 VOGT
For more than one hundred years, the innovative designs, quality standards and engineering capabilities have made Vogt valves a world leader in gate, globe and check valve technology. Vogt produces gate, globe and check valves in most popular materials, trims and bonnet configurations.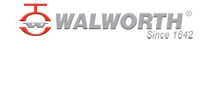 WALWORTH
Walworth is one of the leading companies in industrial valve manufacture for fluid control made in a wide variety of materials such as carbon and alloyed steels, austenitic and duplex stainless steels, nickel alloys, ductile iron, and bronze, just to mention a few, which are available as Gate, Globe, Check, Ball, Pressure Seal, AWWA Butterfly and Plug Valves, in the various alloy materials necessary to meet the required specifications for the valve industry.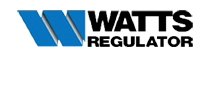 WATTS
Watts is a manufacture of water quality products including Backflow Preventer, Regulators, Water Safety & Flow Control, Valves, PEX Plumbing and Drainage Products.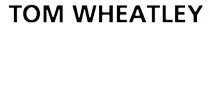 WHEATLEY
Tom Wheatly valves produce Check, Piston Check, DRV-BN Nozzle Check, DRV-Z Nozzle Check, Swing Check & Subsea Valves.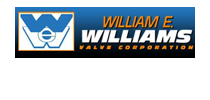 WILLIAMS
Since 1918 William E. Williams Valve Corporation has produced high quality valves for industrial and commercial applications worldwide. Products include gate, globe, angle, swing check, piston, floating ball, emergency shut off & marine valves in various materials.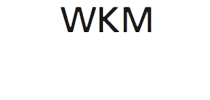 WKM
WKM Produces a line of butterfly, gate, swing check, trunnion & floating ball valves.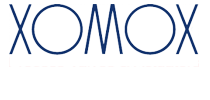 XOMOX
XOMOX process valves and actuators offer the broadest range of materials, sizes, pressure classes, and temperature ratings. It manufactures valves to ANSI, JIS and DIN standards in its complete line of quarter-turn sleeved plug valves, ball valves, high performance butterfly valves, and lined plug and ball vales.